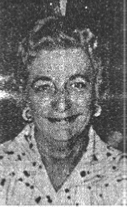 Who was Betty Spears
The late Betty Spears (1926‐2012) acknowledged and advocated for the needs of the working families, especially women, at the State Transit Authority doing shift work day and night and requiring care for their children. She and June deLorenzo worked tirelessly and passionately to secure a grant from State and Federal governments during the 1980's that ensured the centre was set up and consequently the centre was named in her honour.
Over 30 years later we can only image the barriers, limitations and attitudes she would have had to endure and conquer. To our knowledge Betty Spears Child Care Centre was one of the first, if not the first, 24‐hour child care centres in Sydney. Such a service was very innovative and responsive to the needs of families back then and although we are no longer open 24hrs, it is with pride and commitment that we continue those traditions today and into the future at Betty's.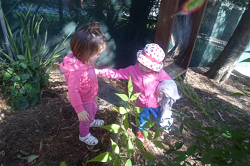 What makes Betty's special
It really is about the relationships at Betty's
Relationships between children and educators that are based on mutual trust and respect for individuals. That is, all children feeling like they are known and cared about by the educators in the centre. That children and families can expect to see, and do see, familiar caring faces every day they come to the centre, with the centre putting in place policies and procedures to achieve this. For example; flexible child focused rostering of key staff.
Relationships between the educators and families, developed over time and coming from a place of partnership and respect. Many of our families have shared several of their children with us over the course of years. We even have some parents and staff at Betty's that came to Betty's as children themselves.
Relationships between educators and the centre. We care about our staff and are proud of the fact that we have minimal staff turnover at Betty's. Our longest serving members of staff have been at Betty's for over twenty years with many of our Educators working at Betty's for close to ten years.
Relationships between the centre and the local community. Betty's is well known in the local area and we continue to build relationships with individuals and organisations within our area. We have an orientation program between our centre and the local Tempe Public School which involves our preschool children visiting the school at the end of the year to experience and explore various aspects of "Big school" like the library and the kindergarten class rooms. The children usually "do lunch" at the local Thai restaurant to celebrate the end of the year and all the children love it when the local fire department pop around to show us their fire truck and talk about fire safety.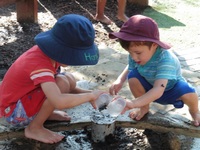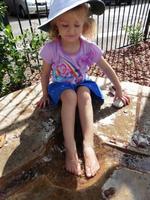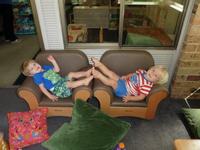 Educators and ratio of educators to children
We have a University Qualified Early Childhood Teacher as well as Diploma Qualified staff in every room at Betty's. We also have higher than required ratios of Educators to children in all age groups. In addition to this we have permanent staff members to cover staff leave and release time (that is time out of the children's room to document the children's learning). Consistency of staff is really important to us at Betty's and we maintain our own casual list of regular staff that we trust as well as using an agency for staff when required.
Large, natural outdoor spaces for children of all ages to explore
Our large natural outdoor play spaces are one of the first things parents and children notice about Betty's. Many people are surprised when they take the time to visit the centre as we have a lot of land (not visible from the road) that we have turned into beautiful natural play spaces for children with an understanding that children need to connect with nature to help promote their understanding of the world and their own sense of wellbeing.
In 2013 we finished our upper yard upgrade so that now all of outdoor areas have been upgraded and a sensory walk and vegetable garden has been added to the 0 to 2 years outdoor area so that they too have their own safe places to explore nature. Picking herbs and watering keep our young toddlers very busy, especially in the warmer months.